2014 Niagara Falls New Year's Eve Celebration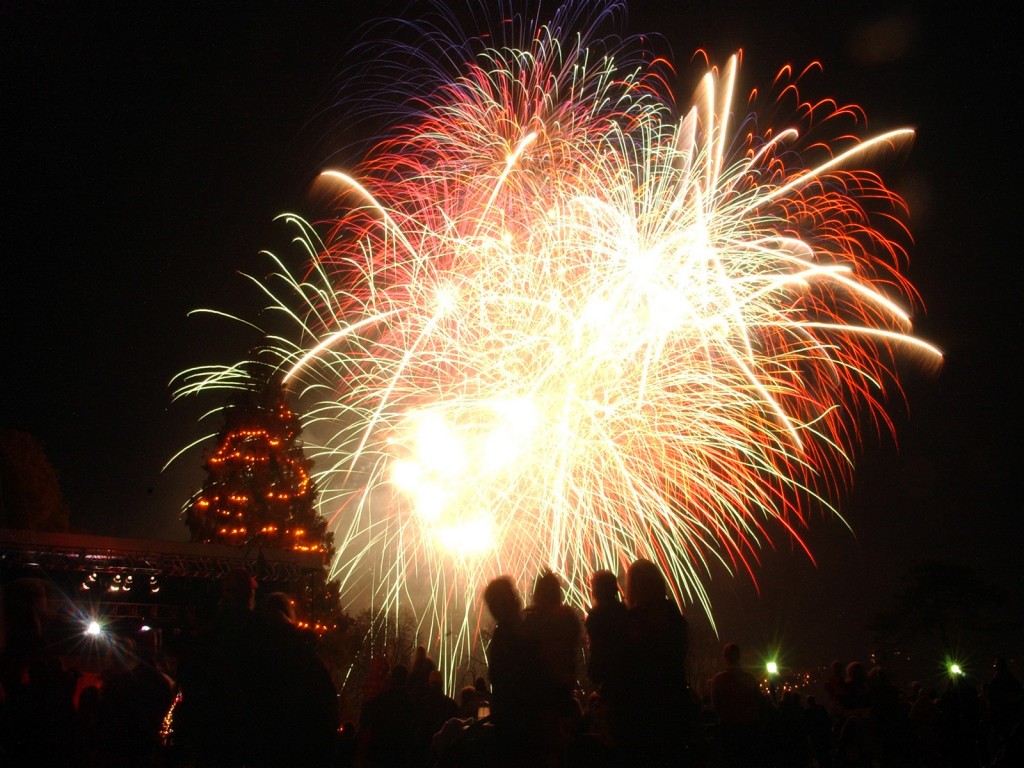 Photo Credit: © WFOL.com
New Year's Eve is right around the corner, which makes now the perfect time to start planning how you're going to ring in 2014.
Are you craving a budget-friendly celebration, but don't want to break the bank or go through the hassle of planning it yourself? Well, every year Niagara Falls rings in the New Year with an outdoor, nationally televised free concert celebration in Queen Victoria Park. The event will feature performers, firework displays, food and beverage vendors, an outdoor licensed area, and more. The Niagara Falls New Year's Eve Celebration is one of the must experienced things to do in Niagara Falls in 2013!
Why you should attend:
Did we mention it was free? Plus, there is also an exciting roster of musical talent lined up for this year's event; you and your friends can celebrate the start of 2014 with headliner Demi Lovato and featured performers The Sam Roberts Band and Serena Ryder. (With a line-up like this, it's no wonder that year after year, 'New Year's Eve at Niagara Falls' draws more than 40,000 people…)
The fine details:

Hosted by ET Canada's Cheryl Hickey and Rick Campanelli, with the help of Sangita Patel, the show will begin at 7:30 p.m. in Queen Victoria Park overlooking Niagara Falls. The live broadcast begins at 10 p.m. on Global (local time).
Community partners include The Niagara Parks Commission (Host Sponsor), The City of Niagara Falls, Fallsview Tourist Area, Niagara Fallsview Casino Resort, Victoria Centre Tourist Area, Clifton Hill Tourist Area, Canadian Niagara Hotels, Skylon Tower, Lundy's Lane Tourist Area, Tourism Partnership of Niagara and other stakeholders within the city.
Travel tips:
Tip #1: Dress warm. Be prepared to bring rain gear and wear layers of clothing. Keep in mind that the coldest months in Niagara Falls are November through March, when temperatures average between -6 and 4°C (21 and 39°F) ….brrrrrr! Also, visitors close to the falls can get quite wet from the mist if the wind is blowing their way – so it might be a good idea to bring an umbrella, just in case!
Tip #2: See and do. While you're in the Niagara area, keep in mind that there are plenty of things to see and do, before or after the concert. Add more memories to your trip by taking a walk through Clifton Hill, seeing the icy mists of the Horseshoe Falls at Journey Behind the Falls, or by taking a break from the winter weather at the Butterfly Conservatory.
Tip #3: Plan ahead. Quite simply, if you plan to drink alcohol, then it's always a good idea to plan accordingly. Either stay the night, or coordinate a safe drive home with friends or family. There are many hotels within the Niagara area – from bed and breakfasts, to major hotel chains – you'll have countless options to choose from.