Things To Do For Easter in Niagara Falls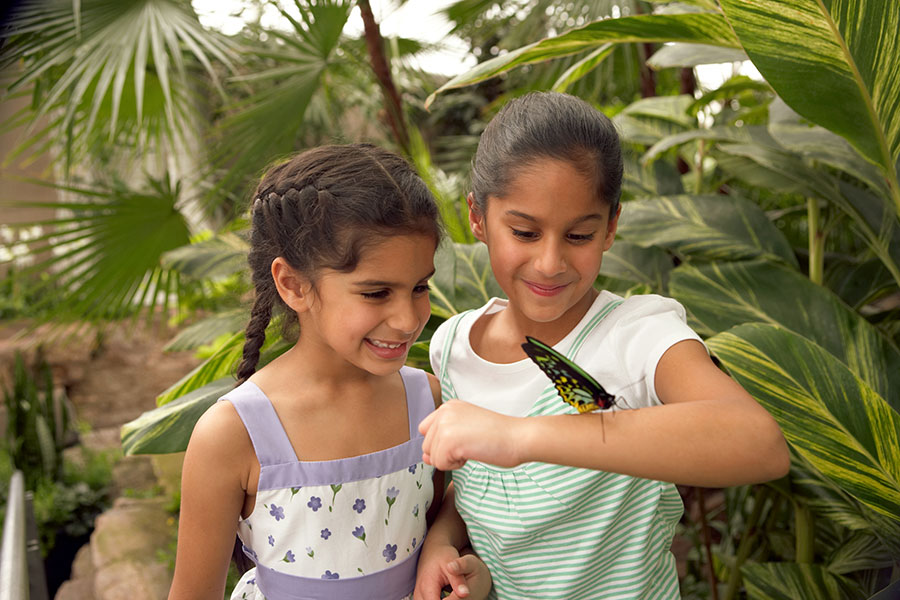 Celebrate springtime in Niagara Falls with family friendly activities throughout the city this March & April. With Easter coming early, make sure to be prepared with your own treats as well as join in the fun with music, magic, fresh flowers & Easter hunts!
Niagara Parks Floral Showhouse Annual Spring Show comes to a close May 6th. Easter long weekend is a perfect chance to experience their collection of cascading arrangements as wells as orchids & exotic tropical plants. This year's colours are yellow, blue, purple, pink & white, making an ideal backdrop for selfies & portraits. The Floral Showhouse is open daily from 9:30am until 5:00pm. Admission costs $5 for adults 13 or older, $3.75 for children 6 to 12, and FREE for children 5 & under.
You could get your friends & family regular, store-bought treats & chocolate, or you can surprise them with what they really want: FUDGE! With a selection of 20 varieties of hand-made fudge & various chocolate treats, the Fantasy Fudge Factory has a flavour for every taste bud. Customize a container for all your favourite people & be everyone's favourite person. Of course, you'll have to try a few samples along the way. Located on Clifton Hill, the store is full of other fun treat & gift ideas, so you're sure to find something for everyone on your list.
Looking for an Easter Eggs Hunt?
On March 30th, the Stamford Volunteer Fireman's Association is holding their annual egg hunt in Fireman's Park. Starts at 11:00am, with other such fun as a bouncy castle, face painting, games, and even a visit from the Easter Bunny! Bring a non-perishable food donation or pay $3 admission per child. Free coffee for adults!
Beginning March 23 through April 3rd, Heartland Forest is holding a Scavenger Hunt Contest. Hand in your completed scavenger hunt page to be entered in an Easter Basket Draw, which will be held April 3rd.
Beyond Easter, there are plenty of spring events happening around the Falls. Check out the Butterfly Conservatory's Wild Ontario Exhibit where you get to interact with animals & their Zoo Keepers. The Magician's Nephew debuts April 4th at the Shaw Festival Theatre, bringing the magic of Narnia to Niagara-on-the-Lake. For more adult fun, be sure to check upcoming concerts at the Fallsview Casino, including Tony Bennett, Ann Wilson of Heart, and Michael Bolton.
Want to see it all in a short amount of time? Take a ride up 775 feet into the sky in one of the Skylon Tower's signature Yellow Bug Elevators to the Observation Deck where you will witness a birds-eye-view of the beautiful Niagara Falls & Parkway, as well as the surrounding area. Elevator rides & access to the Observation Deck are free when you reserve a table at either the Revolving Dining Room or Summit Suite Buffet, where you can enjoy that same view while you dine.
Visit our Events Page for more information & ideas on how to fill your getaway to Niagara with fun & memories.
Wishing everyone a Happy Easter & a wonderful long weekend!