Parking at the Skylon Tower
The Skylon Tower has 2 parking lots called parking lots A & B.
Parking Lot A
Parking lot A is the closest parking lot to the Skylon Tower. A wheelchair access ramp going from the parking to the entry way of the Skylon Tower can be found in Parking Lot A. Parking fees fluctuate, fees are typically lower during the slow season (winter) and higher during peak season (spring, summer, and fall). Busy holiday weekends are often a higher rate as well.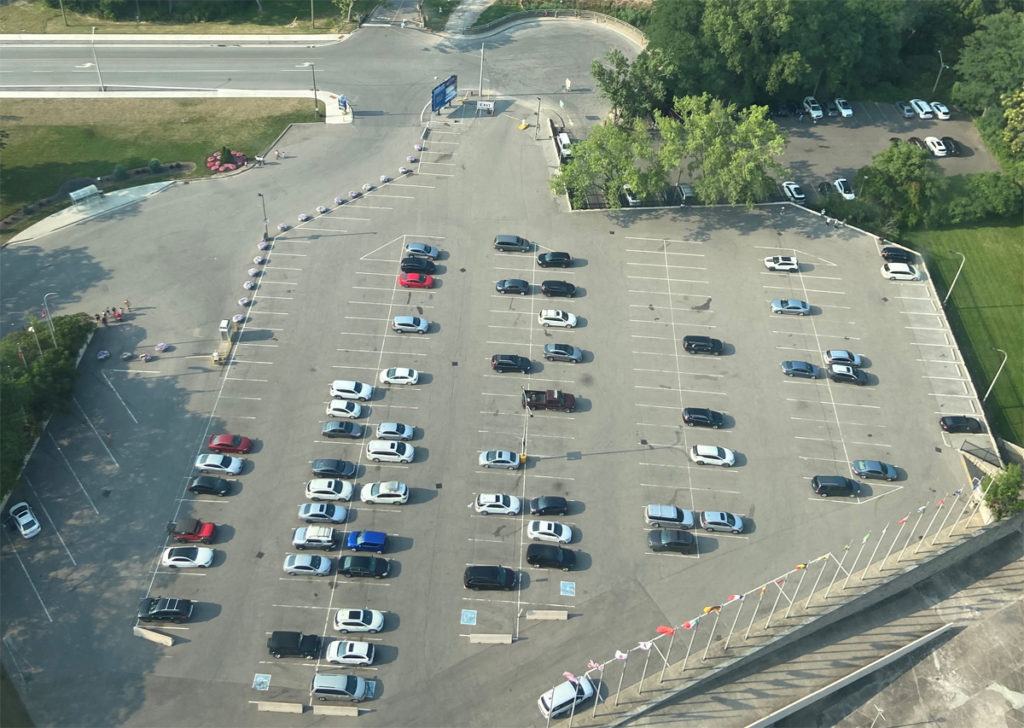 Parking Lot B
Parking Lot B is adjacent to Parking Lot A. This parking lot accommodates both cars and buses. Please note that if the parking booth attendant is present payment must be made to the parking booth attendant. Metered parking is only an option when the parking booth attendant is not present.
Parking Lot B is not security patrolled. There is a walkway from Parking Lot B to the Skylon Tower.
Many people use parking lot B for longer stays or even overnight parking. If you wish to use Parking Lot B during the day you can use the metered parking option or pay the parking booth attendant who is typically stationed at this location during the summer.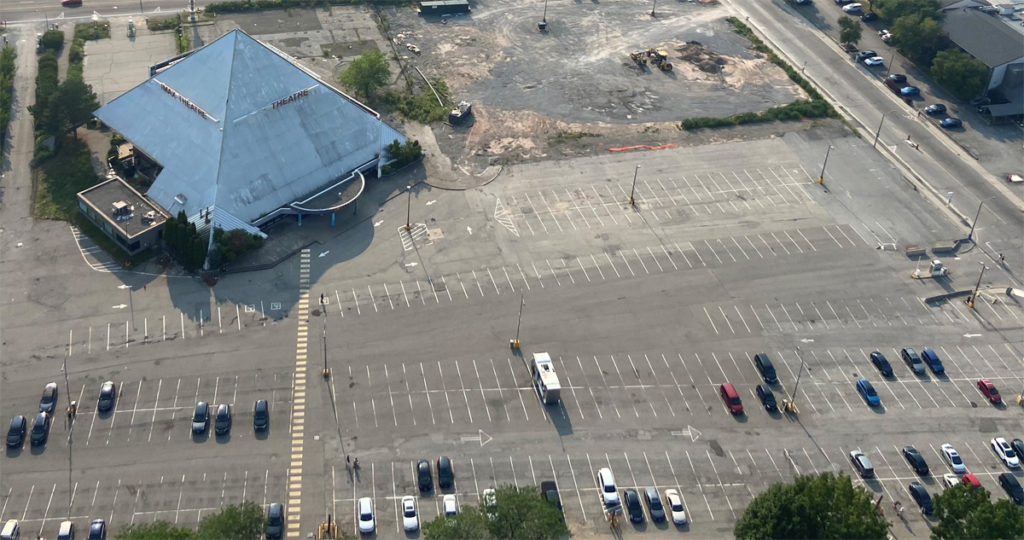 In and Out Privileges
There are not in and out privileges with either Parking Lot A or Parking Lot B. If your vehicle leaves the parking lot for any reason you will have to pay again to re-enter.