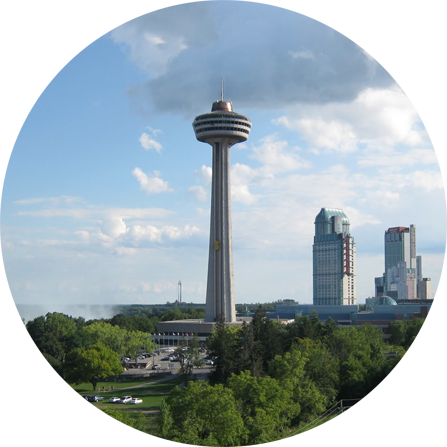 Interactive TImeline
Skylon Tower joined the list of mesmerizing Niagara Falls attractions when its construction began in May of 1964. Skylon Tower officially opened its doors to the general public on October 6, 1965.
Since the grand opening of Skylon Tower, it has built a wealth of history by hosting a variety of events and making renovations over the years.
Skylon has also had its fair share of famous faces that have experienced the beautiful view and exquisite Niagara Falls dining that only this monumental and famous landmark can provide.
To take you down Skylon's memory lane, below is an interactive timeline where you can witness and experience significant events that has occurred at Skylon Tower and around the region of Niagara Falls Canada during Skylon's existence.