Skylon 3D/4D Falls Movie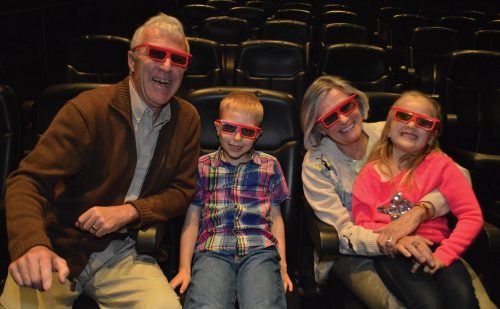 You came to see Niagara Falls now really get to know them. Now playing at the Skylon Tower is the Niagara Falls attraction 3D/4D Movie "Legends of Niagara Falls". Here you'll experience the awesome power of the mighty Falls up front and close in amazing 3D/4D special effects.
Great entertainment for all ages this thrilling Niagara Falls attraction will take you back in time to the geological evolution of the Great Lakes basin, the Niagara River, and the formation of the mighty Niagara Falls themselves. You'll experience firsthand the native Indian legend of the Maid of the Mist and ride the magic rainbow that saved the Falls.
Every visitor to Niagara Falls should be sure to include this epic adventure as one of the must things to do in Niagara Falls during their visit. Now playing only at the Skylon Tower the 3D/4D Movie "Legends of Niagara Falls". See It. Hear It. Feel it. Niagara Falls is here!