Holiday Inn By The Falls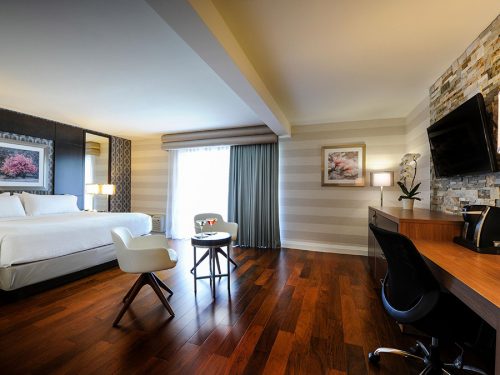 5339 Murray St. Niagara Falls, Canada
1 (800) 263-9393
Holiday Inn By The Falls Website
Holiday Inn By The Falls is the hotel of choice during your Niagara Falls vacation as it is located just steps from the mighty Falls. Not only is the hotel conveniently located near the Falls it is also near the popular dining and entertainment district making all the popular attractions in Niagara Falls just a walking distance away.
Holiday Inn has three great rooms for you choose from and they all have your standard amenities you expect at hotels and more. They have two pools, a whirlpool, fitness centre and two great restaurants just to name a few.
In addition with so many tourists that visit Niagara Falls yearly, it's going to be hard to find affordable parking in Niagara Falls right? Not only does Holiday Inn provide parking spaces for its guests, the parking is absolutely free. No hidden charges, no hidden fees, just great free parking for you and your family.
Many of their previous guests gave great reviews about the hotel from comfortable, clean rooms to amazing customer service. Once they stayed at Holiday Inn they have no desire to go to another hotel in Niagara Falls during their next Niagara Falls vacation.
So the next time you visit Niagara Falls for your vacation make sure you book with Holiday Inn By The Falls.